Amatciems - Araisi - Karli - Amata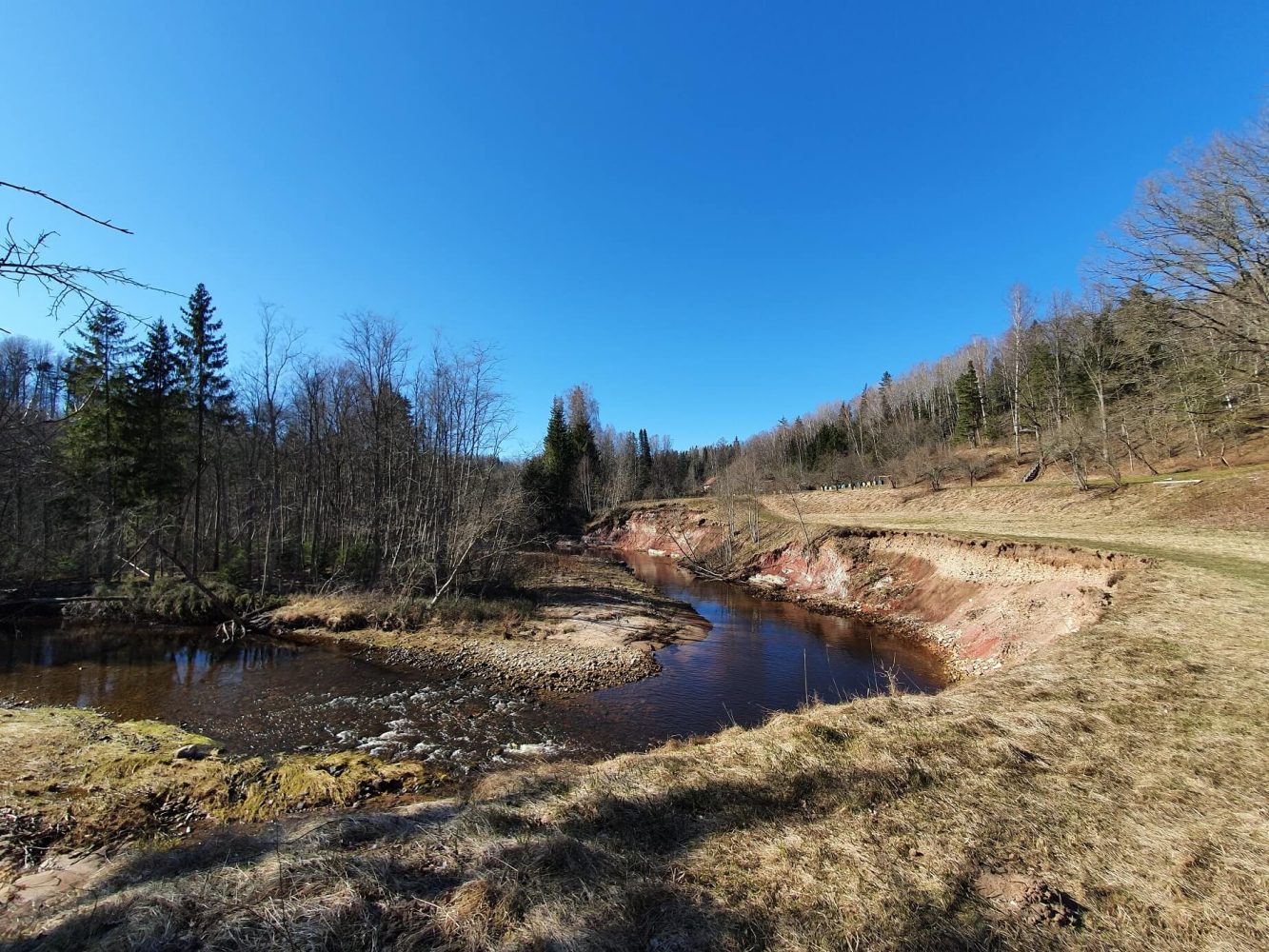 What awaits you?
You will start the walk in Latvia's millionaire Switzerland, then you will go through  Drabesi and Araisi, across the countryside fields to the beautiful Amata river, where you will return to the starting point along the dolomite cliffs through the forests at sunset. 
Prepare for a full-day hike – comfortable shoes, layered clothes, water and food for the whole day. 
Route description
Before the description – the walk is quite long, remember comfortable shoes, plenty of food and drinks, start early so you don't have to get lost in the dark. It is recommended on sunny days because then you can relax at Amata river. 
Start at Amatciems, where the local rich person has created a fake Switzerland for other rich people.

After that, near Lazdukalnini, if you look well, you can find an old holy place.
At the Lazdukalnini lake, you don't need to go to the house, but along the lake to the rail tracks.
After that, a short section along the highway (you can't cross the meadow, private properties are on all sides).
Then through Drabesi and Araisi (all points of interest on the map).
You can have lunch at the mill if you want.
Then continue along the marked route towards Karli.
Here is the second place of "CAUTION" – you have to walk by the high-voltage power line in the indicated place.
Further to Karli and past Amata river along the tourist trail. There is also a lunch break place to fill up your energy levels.
There will be a place where you can go up and down the dolomite cliffs. The choice is yours, both options are beautiful.
When you get to the Melturi bridge, you can rest again, and then the return journey begins, a bit along the tracks and over Amata river, then along nice forest roads back to the beginning.
NB! The route map marks the recommended food breaks (from experience) and the places where you have to go through a specific place.