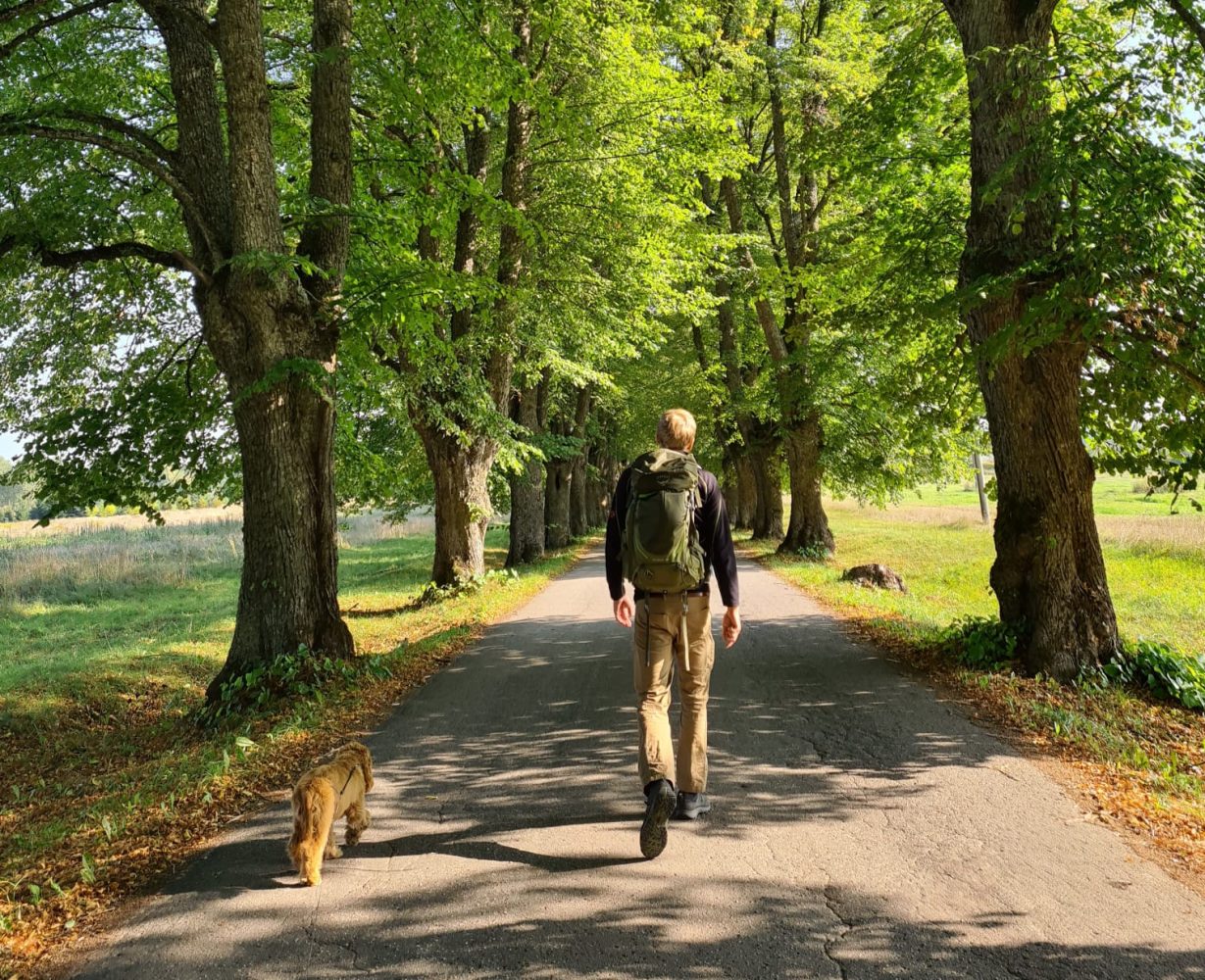 What awaits you?
Baldone is close to Riga and its surroundings are full of interesting sights. The municipality of Baldones has done an excellent job of taking care of these sights, installing trails and trail markings. On this hike, you will experience everything – from manors to a watchtower, an observatory, a swamp, and World War I site. The former Baldones sanatorium is as a cherry on the top and a great end to the walk. 
P.s. I would like to give a shout-out to the municipality of Baldone – the route was created and completed thanks to their already established hiking routes.
Route description
Although it may seem a long route, it is relatively easy with many sights along its length. From nature to cultural and historical objects, there is a lot to see in the Baldone area. Go and check it out:
 

Start at the indicated location and go through Baldone to the White Castle.

After that, through the forest gallery (you will see for yourself what it is) you will go towards Riekstukalns.
There you can climb the observation tower and see the active observatory of the University of Latvia.
Then along smaller paths, you will go to Lily Lake.
The road will take you through Mencendarbes linden tree alley to the manor, where you can have a great picnic.
Further the route will take you through the woods, along the railway line of the First World War.
Soon you will be back in Baldone, where you will see the architecture of the resort town.
Next, you will find yourself in lilac park, there you will be able to walk through a "trail of sensations".
You will end the hike at the Baldones sanatorium, which has been out of business for a long time but is an impressive sight.