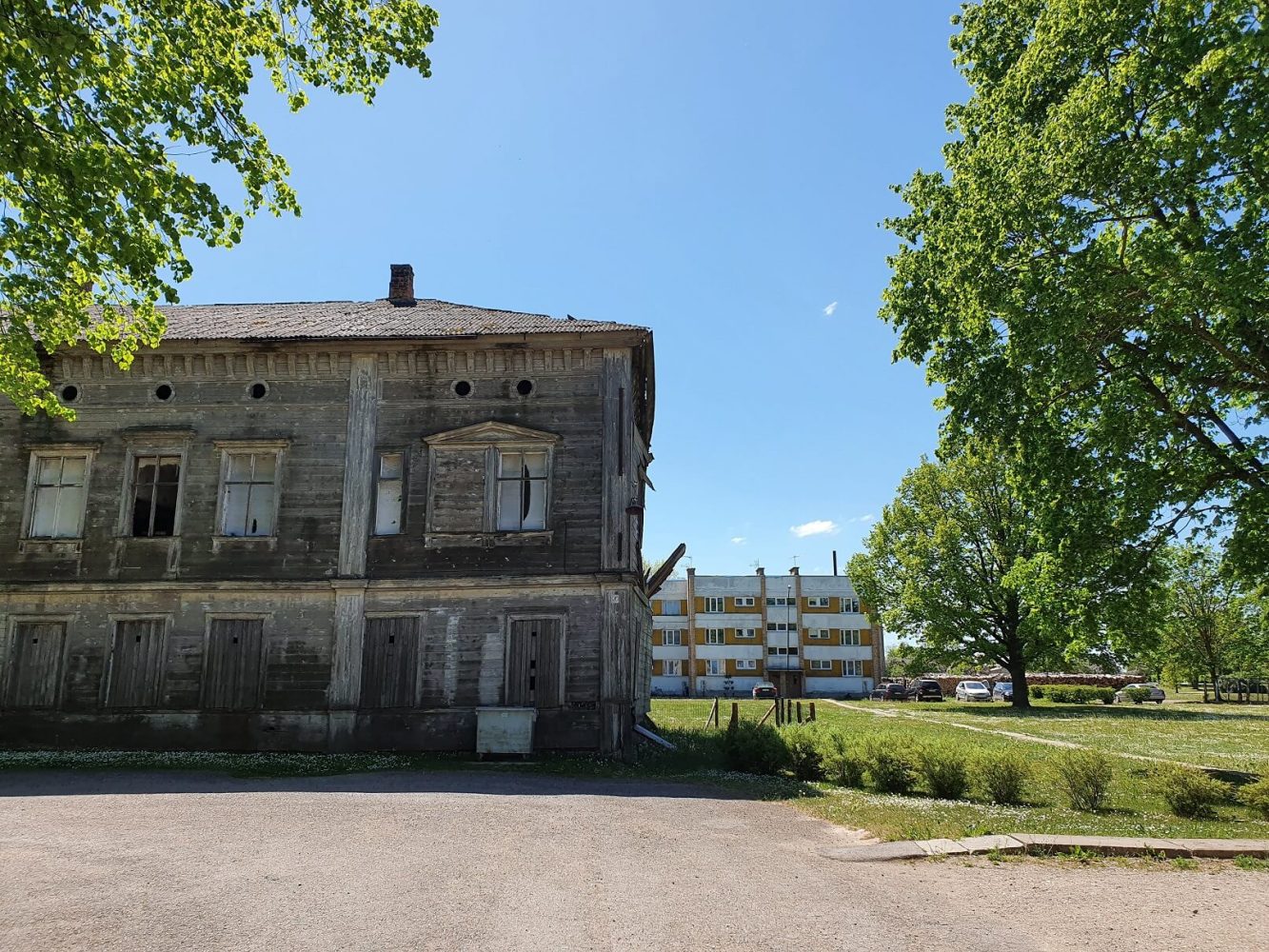 What awaits you?
I recommend to take this route during the time of rape blossoming, which is so beloved by Latvians, because on this side of Zemgale you can take pictures in the rapeseed fields all day long. But in reality, this is quite an interesting, flat route that covers several small Zemgale manors. Great opportunity to get to know these manors, see various small villages and, most importantly, visit the monument to the 1 millionth hectare of meliorated land. 
The walk is quite long, it is worth taking a good lunch with you! 
Route description
As I wrote at the beginning, this is a really colorful route during the rapeblossom season. But it will be quite interesting in other seasons as well. It is also worth mentioning that this route can also be easily ridden by bicycle, then you can also visit nearby Eleja. 
Start at the indicated place near Sesava church.

See also the pastor's house of Sesava.
Next, go to Berzvircava, to see the village, the old manor and its park.
Further along Galamuiza towards the Mazsesava manor, where you can see the Ezu graves nearby. This manor is a private property and you will only see it from the outside.
After that, go to Vidusmuiza, where you can see the old manor buildings and how it has been taken over by agriculture.
You can have a nice lunch near the Sesava school.
After that, you will go to Skurstenmuiza along the dirt roads.
The last attraction will be the most surprising – a monument in honor of land melioration!

Then go back to the starting point along the side of the road.