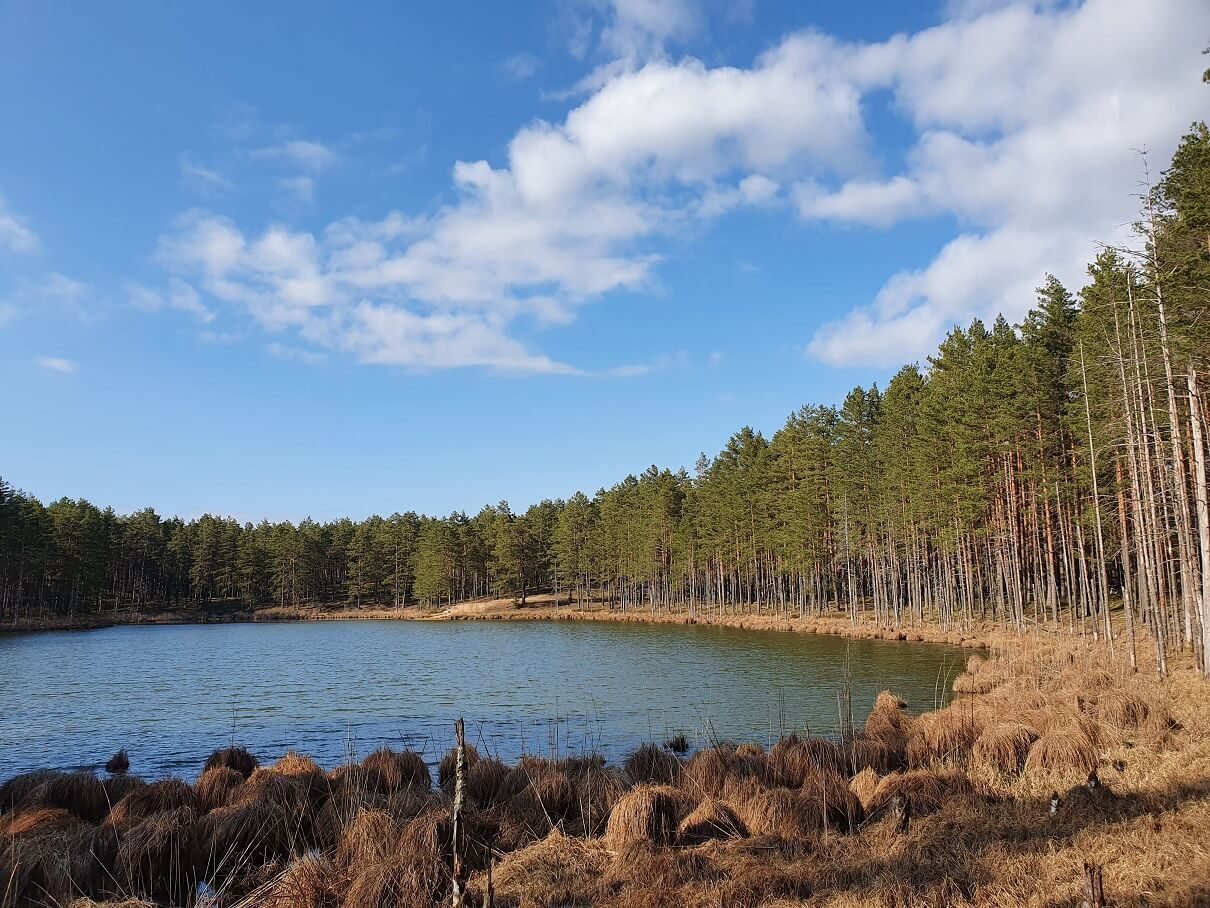 What awaits you?
Garkalne is very close to Riga. Most often it is associated with a prosperous municipality "on the way to Sigulda", but in fact, you don't have to travel far to enjoy a pleasant walk in fresh air – in the Garkalne nature reserve. Pine forests, Krievupe river, Bullezers lake and other natural beauties are close and easy to reach. 
Route description
This route doesn't even really require a route description. The beautiful pine forests will allow you to walk as far as the eyes can see. However, for convenience, I have prepared two "loops" – you can combine them or go separately. On these routes, you can enjoy nature right here in nearby Riga. Briefly about the points on the map: 
You can leave the car in several places (of course, respecting nature and private property). Also, you can easily come by bus or by train.

The meadows by Krievupe river are an excellent place for observing various birds and forest animals.
On the left side of Krievupe river, you'll find whats left of the former USSR army base.
On the right side of Krievupe river is the small Bullezers lake which is a great place for relaxation in the forest.
Also, there are two places marked on the map where it is possible to cross Krievupe river without getting your feet wet.