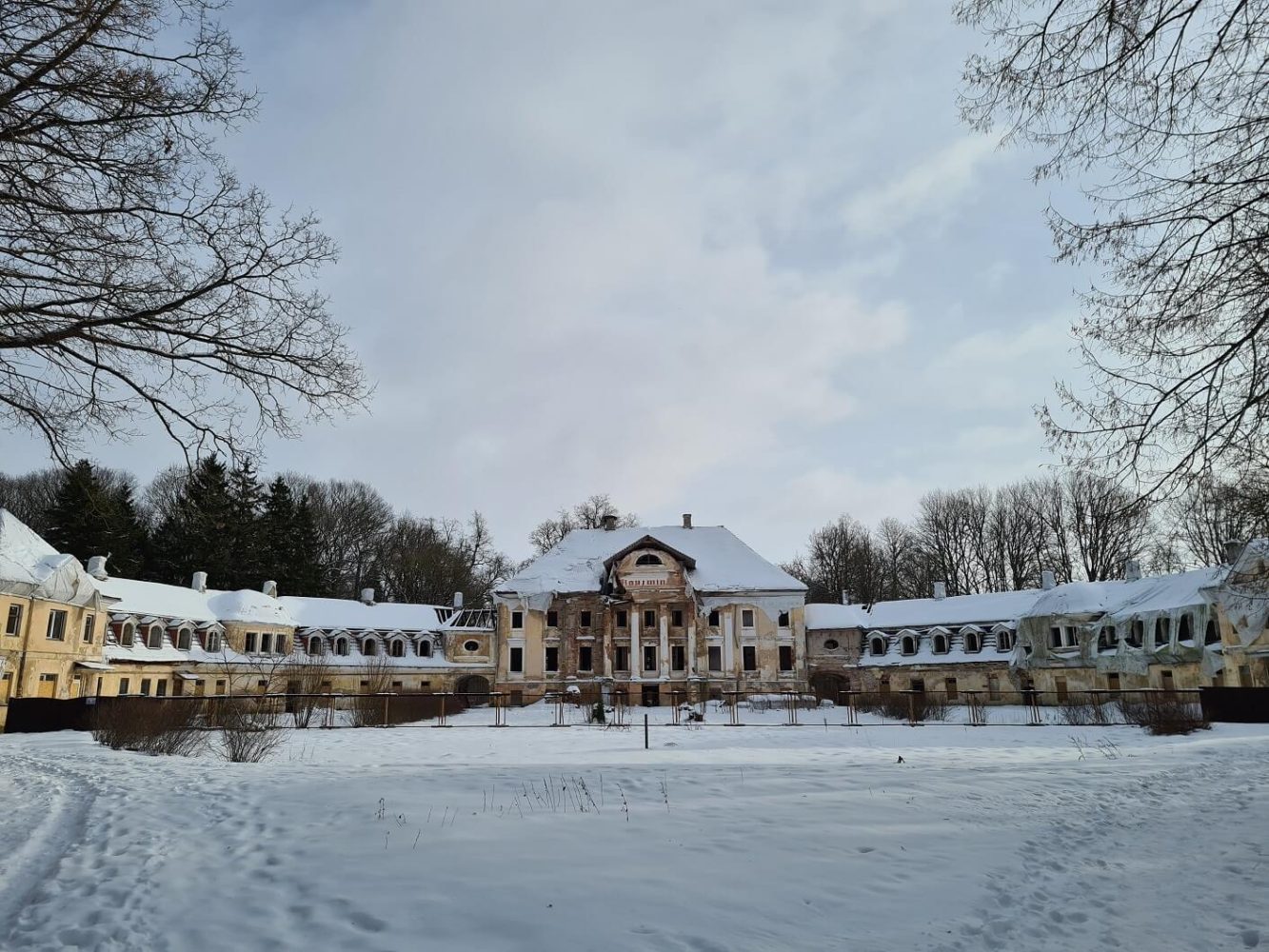 What awaits you?
A relatively short route near Bauska, but you'll find two impressive objects. Here you will get to know the Bornsminde manor and rocks, as well as the very luxurious, but unfortunately poorly preserved, Kaucminde castle.  
I recommend starting at the place indicated on the route and start your walk with walking away from Kaucminde Castle, leaving it for the end on the way back.
Route description
An easy, short route near Bauska, you will see the impressive Kaucminde Castle and Bornsminde Manor. 
Start at the parking lot near the school and go away from Saulaine towards Lielupe river.

You will reach Bornsminde walking by the Vazite cemetery and the local drift track.
There you can see the rock outcrops near Lielupe river.
The manor park with the First World War graves near Lielupe river is also quite interesting.
Next, go to Bornsminde Manor itself.
After that, the road will take you back to Saulaine, where you can enjoy and see Kaucminde Castle – a wonderful, old manor building, which unfortunately has been seriously affected by time.