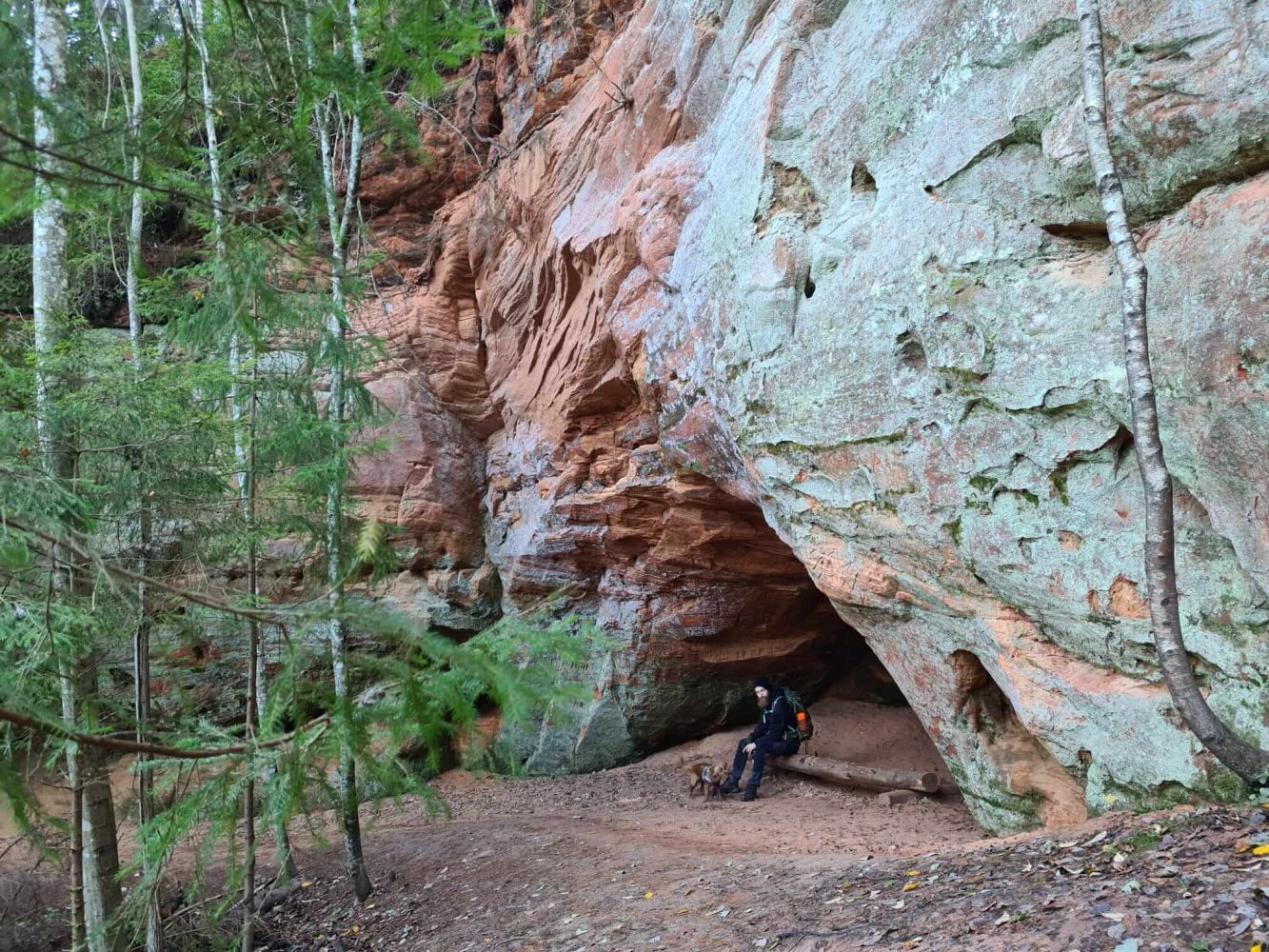 What awaits you?
A remarkably diverse route, during which you will see the natural wonders of Latvia, you will go through countryside roads, visit a museum, and get to know examples of architecture from the USSR times. Suggest starting early so you can peacefully enjoy Licu-Langu cliffs, they are usually crowded during daytime, because that is where your route will start.
Consider that the walk is quite long, so it is better to arm yourself with a proper meal and a good amount of water. You will notice that there are two routes on the map – one shorter, the other slightly longer. 
Route description
A moderately difficult hike where you will get to know not only one of the most popular sights in Latvia, but also many other things. Consider that it is better to start early in the morning to avoid the crowds at the Licu-Langu cliffs. 
You will start the hike at the Lode brick factory and clay deposits.

Then you will go in the opposite direction along the Licu-Langu cliffs – enjoy, it is beautiful.
Further you will find Grivinu rock and see Grivinupite river.
Next, you will pass the mill and your path will begin along country roads towards E. Veidenbaums museum (a good time to unpack your lunch).
Then go to "Little Hell" and return to the city of Liepa.
After that, go to see the "Big Hell" (who would have thought, such an object in the centre of the city).
All that remains is to look at the USSR Architecture Museum in Liepa on the way back – all possible building models are here.
There is also a shorter version of the walk that skips the E. Veidenbaums Museum, but takes you to Liepasmuiza (which is private, of course) and is a 6km shorter walk.