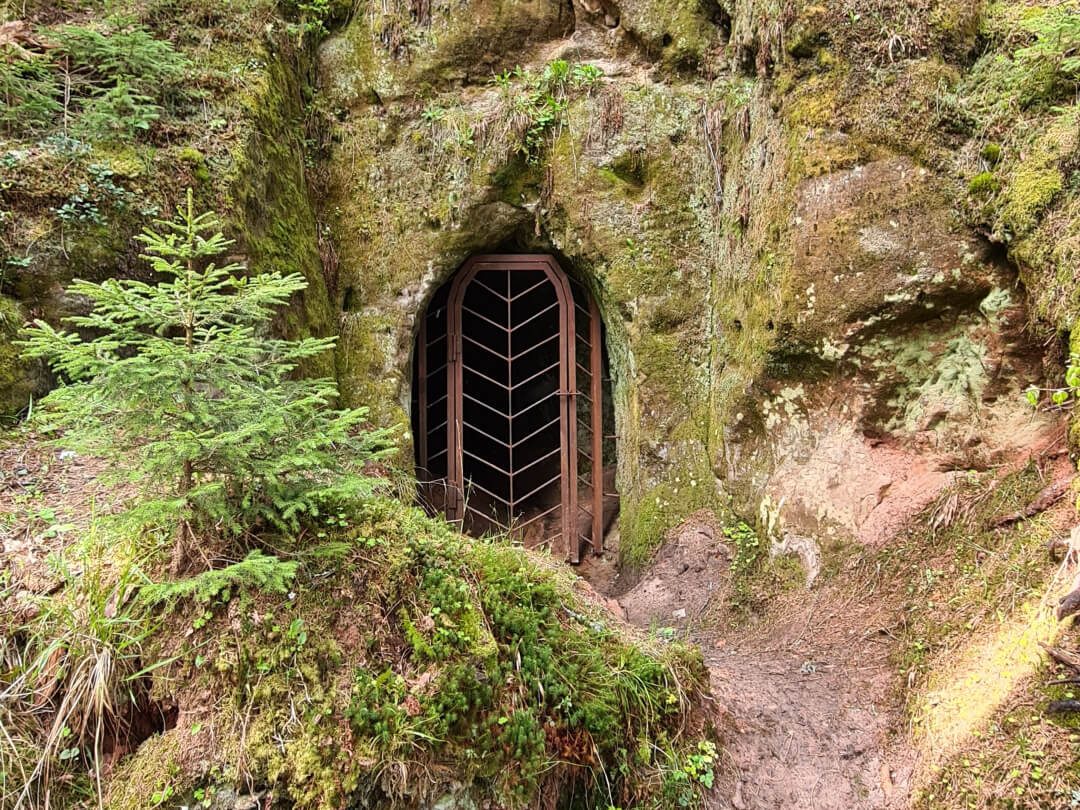 What awaits you?
Quite short route around Ligatne, but very interesting and full of  beautiful places. On the route, you will get to know the popular Ligatne caves-cellars and the heritage of the Soviet Union. Also, several hills and valleys await you. On top of it all – the opportunity to see the Ligatne paper factory from the other side. However, be honest – abide the signs "Private property" and others, if there are any. 
The hike is not long, but the terrain can be tiring, bring lunch or snacks! 
Route description
Not a long hike around Ligatne. However, be sure to wear suitable shoes, since you will also have to walk on a couple of hills.
 

You will start in Ligatne and along various caves and cliffs you will reach Ansfabrika.

After that, the road will lead away from the crowds of tourists, in the direction of the Ligatne castle hill and forests.
Through the woods you will find the former secret bunker. You can even try to get in for excursions now and then.
Skalupes is also a good place to have your lunch – either near the bunker or further ahead near Gauja river.
Passing through the "town" of Skalupe, your path will lead along Gauja river to Springi rock. After that, you will have to climb the Hat Mountain.
If you want, you can walk to the ferry-crossing, but otherwise follow the indicated route and don't miss the lonely cave!
Further along the path, you can go to the other side of the Ligatne paper factory, but follow all the signs and fences – don't go where you shouldn't!
It was impossible to get straight through the forest here (we checked), so go back to the lonely cave and then to the starting point!

 
NB! It should be emphasised once again – at Paper factory, abide all the signs, if there are any, and don't go where you shouldn't. I have warned you.