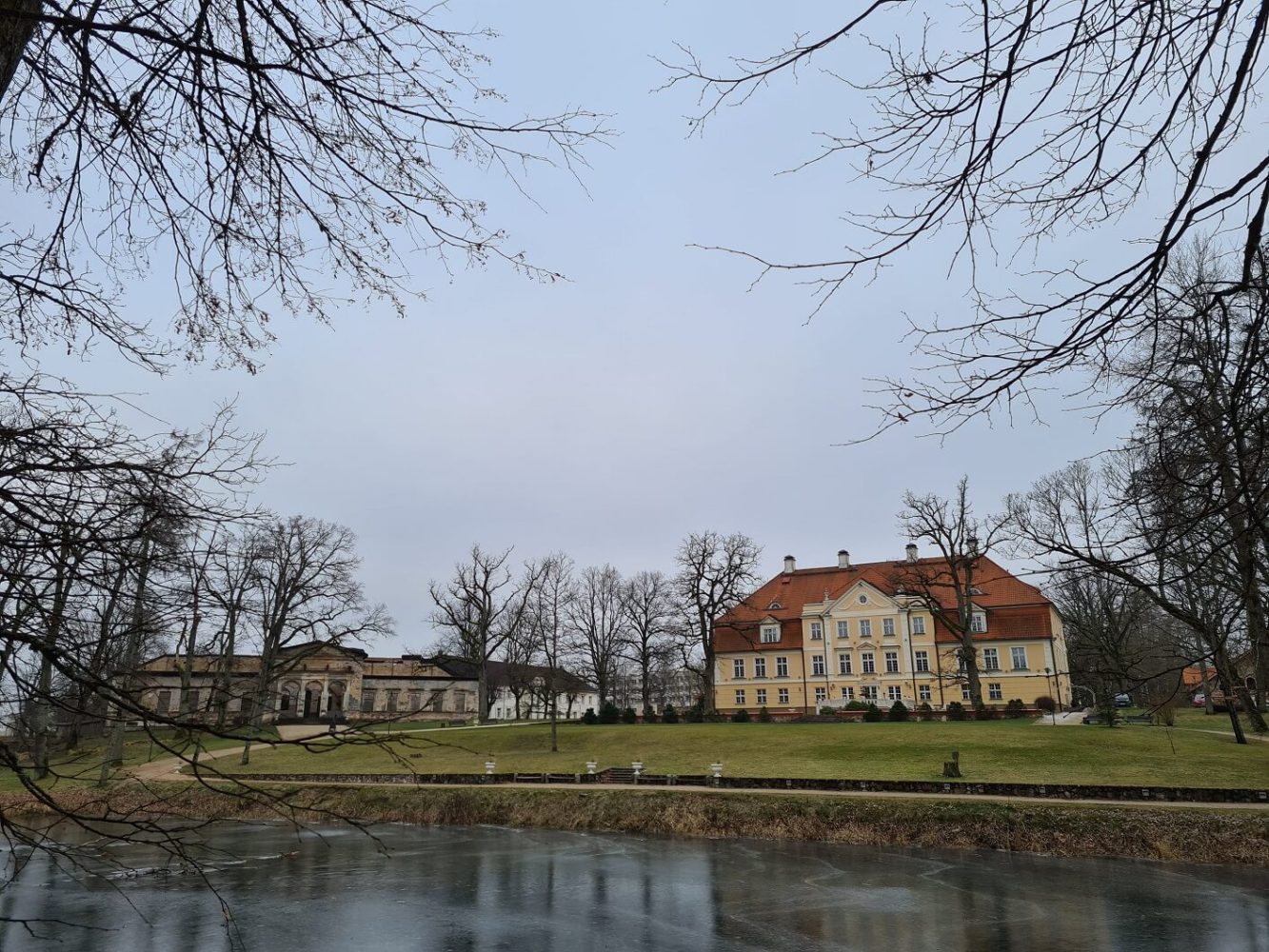 What awaits you?
Although there is a very cool official nature trail along the Mālpils river in Mālpils, sometimes you want to go somewhere else, that's why this route was created. It covers the cultural and historical monuments of Malpils and a walk along country roads to Sidgunda. The walking is not difficult, mostly on wide and flat roads.
Route description
The Malpils nature trail is beautiful, but if you want to see other objects, you can also walk this route, which covers various cultural and historical objects where you can take a nice long walk. 
Start at the parking lot at the Malpils sports centre.

Go to see Malpils manor and its park. Please note that if you want to enter the manor itself, you will have to buy an entrance ticket.
After that, you can see the Malpils church and possibly castle hill (historical sources are disputed).
Next, we will go to an unfinished recreation base of Soviet times – carefully in abandoned buildings.
You will go along various larger and smaller paths in the direction of Sidgunda, there will be a mill pond and a small village of Sidgunda (there is really nothing there).
Then its all the way back to Malpils.