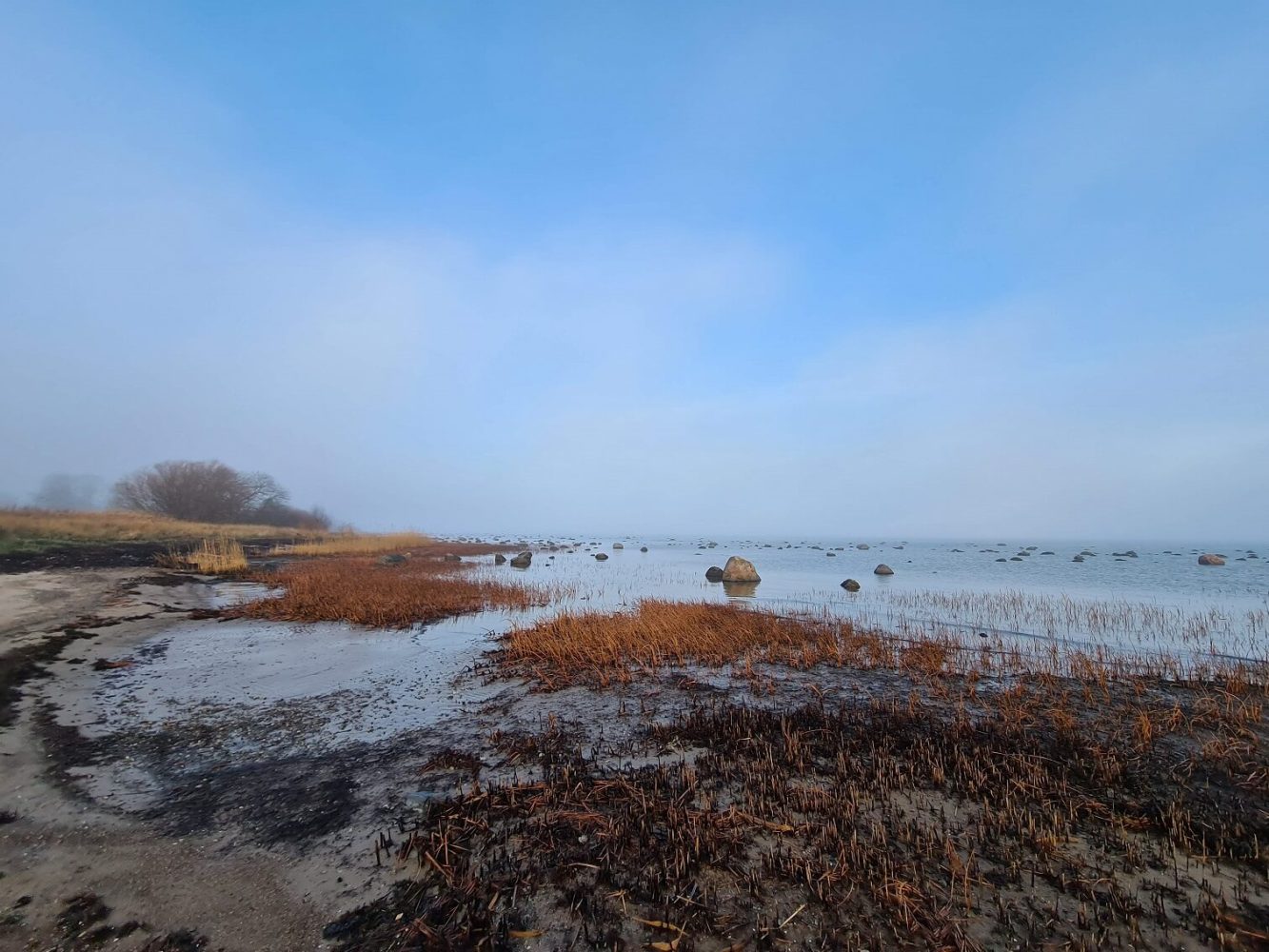 What awaits you?
You will start your walk in Mersrags, where, along the sea, you will reach a church, a lighthouse and several capes. After that, the road will lead you back to Mersrags and at the end of the walk you will be able to watch the ship traffic in the Mersrags port. 
Prepare for a full-day hike – with comfortable shoes and layered clothing. Also, be sure to bring food for a picnic, which you can enjoy at one of the bird towers or at the end of the hike. 
Route description
Moderately difficult, but quite a rich site-seeing route around Mersrags. Along the way, many opportunities for bird watching (of course, in the appropriate season) and various cultural and historical objects. 
Start in the parking lot behind the outdoor stage, at the first of several birdwatching towers.

After that, you will go north along the sea coast.
Your road will take you to the Mersrags church and then also to the Mersrags lighthouse.
Then go a bit along the coast and choose any of the paths that will lead you away from the cosat to get back to Mersrags.
Cross the pedestrian bridge over the Mersrags canal and head towards the lake, where you will have another opportunity to watch birds.
After that, through the forest, go back to Mersrags, where you will see the pier along the port area and watch the ships go to and from the port.
Then it remains to go back to the starting point and be proud of yourself.