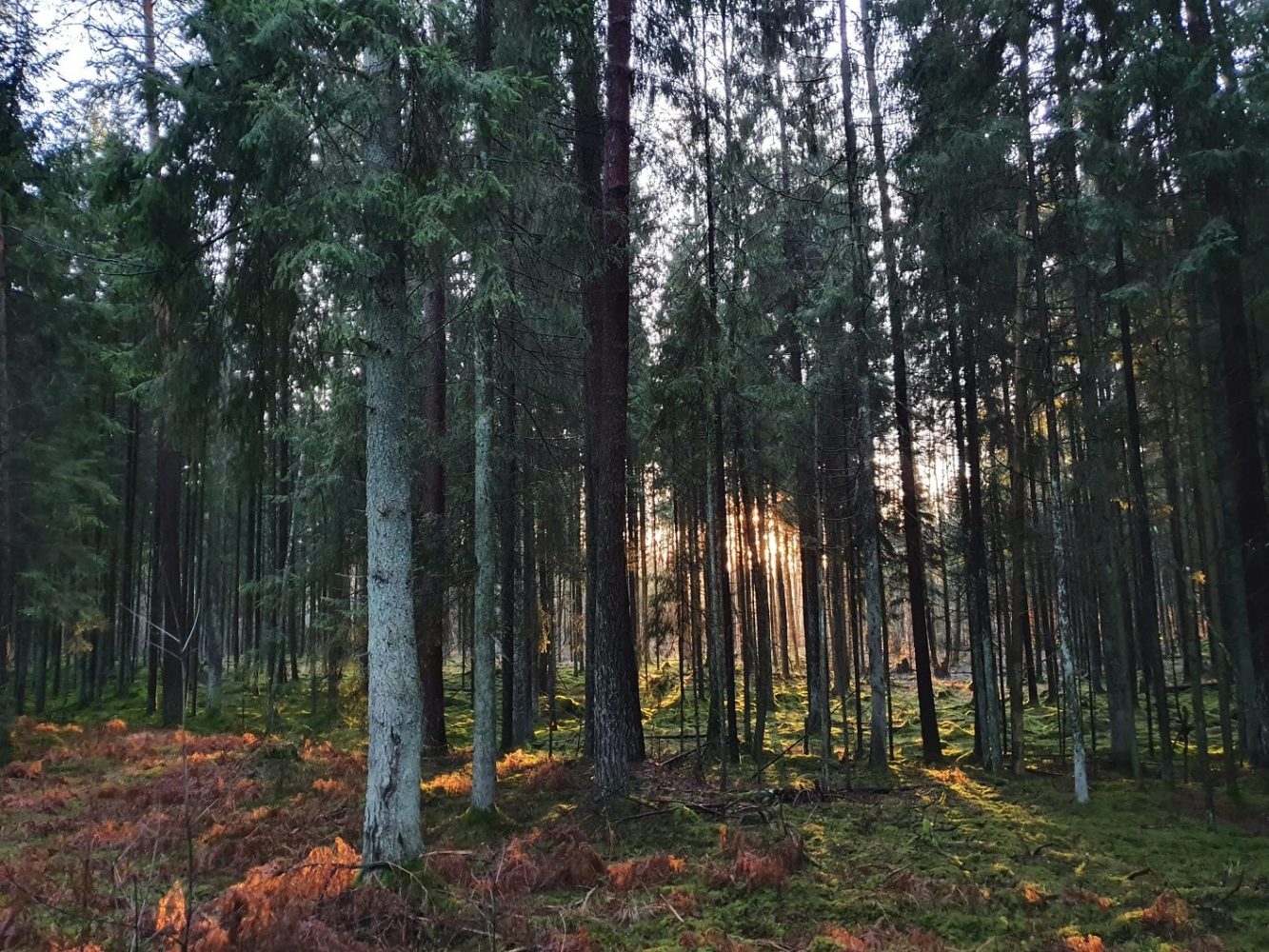 What awaits you?
The town Skaistkalne on Lithuanian border may not be on the way, but it is worth going to Skaistkalne to see the local forests and sinkholes of Skaistkalne, which is one of the largest objects of its kind in Latvia. And if you have the will, you can take a step across the bridge to find yourself abroad for a while – in Lithuania.
The walk is relatively easy, but quite long, so take lunch with you. 
Route description
Although there are fewer major attractions on this route, it is still interesting with its forests, sinkholes, lakes and rivers. 
You will start and finish the hike in Saulkalne at the Catholic church.

Through Saulkalne, past various cemeteries (there are many of them here), follow the indicated route.
When you come to a place marked on the map as a turn to the forest, keep in mind that you have to find the driest path for yourself. We passed through a swamp, but a hundred meters further should be a nice, dry forest path.
We saw a lot of different forest animals near the quarry, so keep quiet and you might be lucky too.
Further on, you will have to walk a bit along the main road, then turn towards an abandoned recreation base.
Along smaller paths, you will come to a small pedestrian bridge, where you can have a cool lunch.
After that, the road will lead you to the Skaistkalne sinkholes. It seems just like a hole in the forest, but actually they are quite impressive.
Then go back to the beginning, before that step into the territory of Lithuania with one foot (if the law allows it).