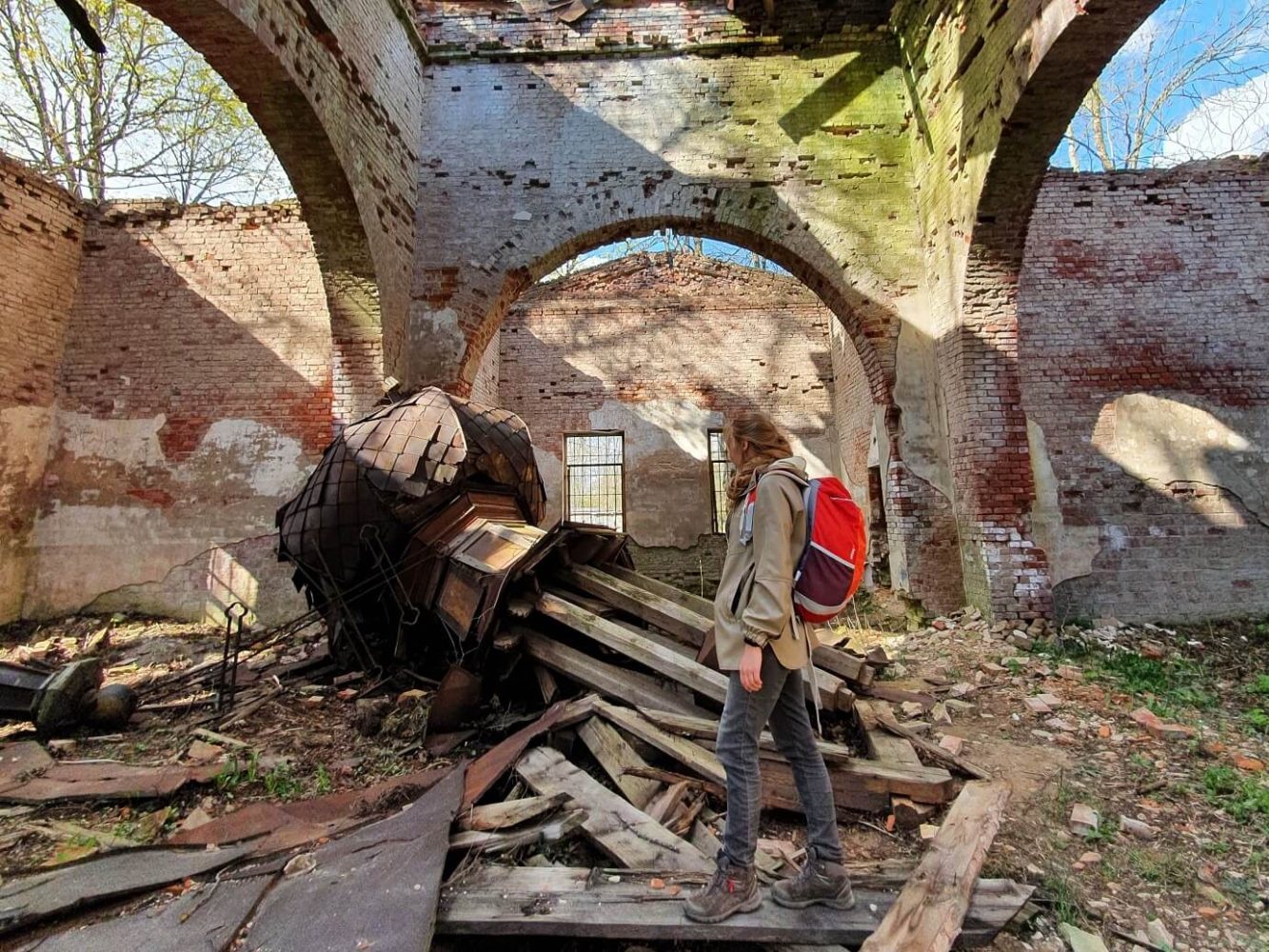 What awaits you?
An adventure very close to Riga – Suntazi. About one-hour drive from Riga, you can enjoy a great walk along roads, forests and the old railway. Along the route, there are many attractions – a manor, an old mill, the remains of a railway, a ruined Orthodox church and many other places of interest. 
Route description
This time we are going to Suntazi. The village of Suntazi is located near Riga and this area has been inhabited for a very long time. Various historical remains during this walk allow you to get to know the nobles of the past, its former railway and a lost church. The route will be interesting for those who want to see polished historical objects and also for those "I want to sneak into a house" people. The walk is on a flat terrain, so it is not very difficult. However, the straight section along the railway on the way back is an emotional challenge for many. Briefly about the route: 
Start in the center of Suntazi village. The car can be easily parked at the public house on holidays, at the shops on weekdays.

Go see the monuments and the church in the center of Suntazi.
Further along you will reach the manor, which also currently serves as a school.
Go along the road until you reach small country road, continue there.
For the adventurous, there is an opportunity to go over the river and see the Kastrane mound.
Going forward will bring you to a cool lunch spot.
Further on, near the abandoned Upisi houses, you might see an owl if you behave yourself.
Next, you will reach the Upespils mill, nearby you can visit the IndieJanis brewery.
Continue your hike and you will come to the former Riga-Ergli railway.
On the way back when you reach Suntazi, you will see the former station building (under reconstruction currently) and the railway bridge.
At the end of the hike, I recommend visiting the ruins of the Suntazi Orthodox Church.