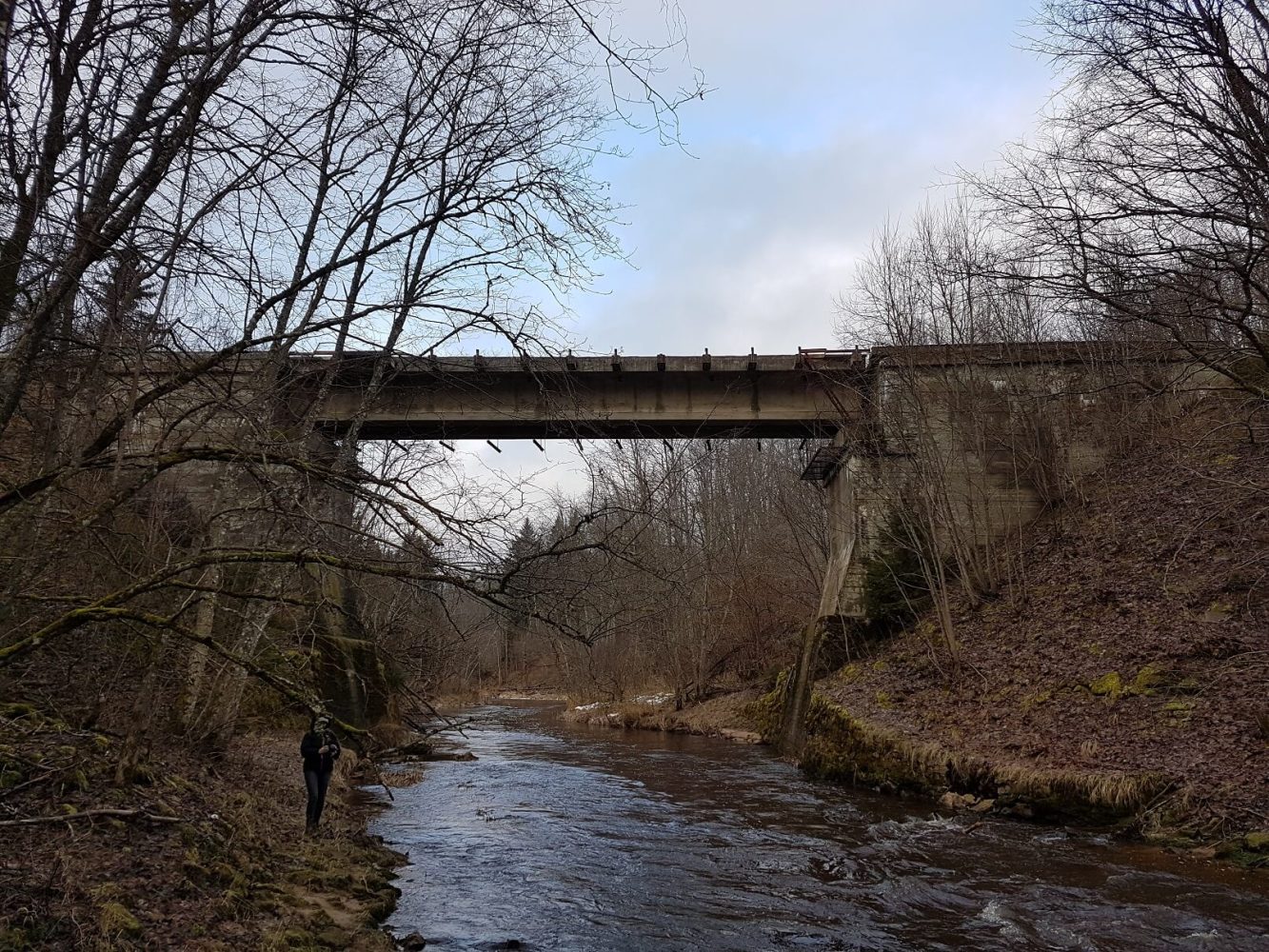 What awaits you?
This time in the footsteps of an old railway – near Taurupe you will find the Plauzu lake and the old railway line Riga – Ergli, the bridge over Licupe and wading along the shores of Licupe. 
Route description
On this route, there aren't many "objects of interest" – enjoy the walk and explore the nature around you. I have heard that cycling is also nice to do in this region. 
Start in Taurupe and "along the streets of Taurupe" go in the direction of the former railway.

When you reach the railway line, go to the left towards the Plauzu lake, where you can also take a moment of rest.
Then through the forest (if you want, you can also go through a flooded area, but it's better not to) back to the railway line and for a while walk the same way you came.
Further on, you will come to the old construction area of the Taurupe station.
Then after a quite long walk, you will reach the old railway bridge over Licupe, where you can have a proper packed lunch.
From here, along the shores of Licupe, follow the approximately indicated route.
When you get to the meadow, do not disturb the residents of the local houses and try to get to the nearest path (improvisation).
Further go back to Taurupe, after viewing the Taurupes manor, you will be arrived at the starting point.