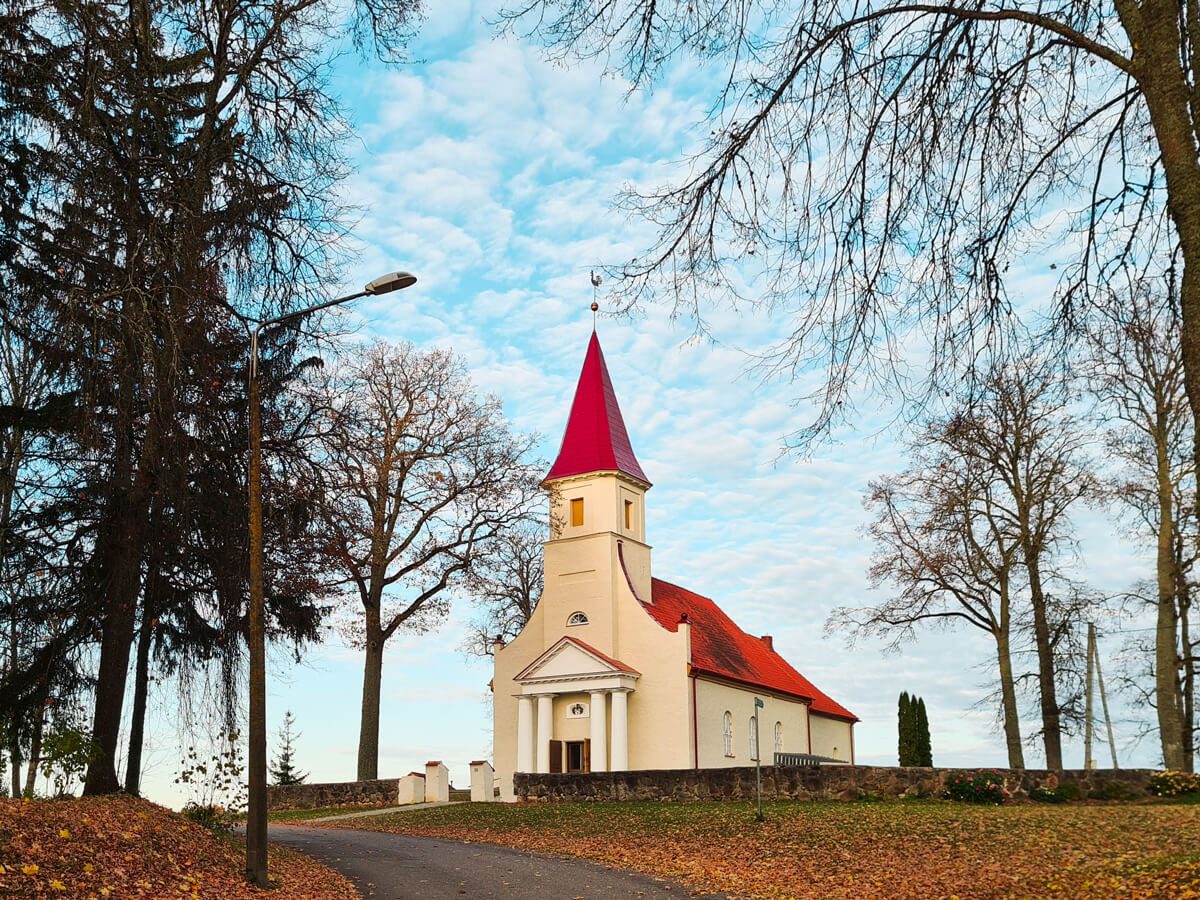 What awaits you?
A flat, on-road route around several lakes. This route is ideal for enjoying the golden autumn without crowds. But it will be quite good at other seasons as well. You will see lakes and several "small towns", also a couple of manors, a church and you will be able to drink from underground water streams. 
Keep in mind that the route is mostly on roads, so if you're looking for something to get your boots wet, break your neck, or get wild in the woods, this won't be the place for you.
Route description
An easy walk in the Valmiera area around several lakes, through various towns. 
Start in Rubene at the cafe (you can also rest there before or after the hike).

Go along the side of the road to the turn to Vaidava.
Go along the side of the road to the turn to Vaidava. Look what has been left from the Vaidava manor. This is also where the most boring part of the hike begins – a long, long walk along the roadside. Sing songs, play games with your companion!
In Vaidava, you can have a picnic by the lake with what you brought. In the summer season, there is an outdoor cafe. There is also a small shop nearby.
Take a look at the Velki manor, where currently there is a school. Further along the lake to "Zviedru pine". After that, along the ancient graves (of which nothing much has left), you will come to the Brinki water spring. The water should be drinkable.
If the weather is good and if it's possible to go through, then you can go along the edge of the lake to Vaidava.
Then back to the Rubene side, where you will see the congregation school, the church, the pastor manor and the place of the Livonian Henry Chronicle.
If you've had enough, you can also end the hike here, but I recommend going around Ansi (a very good name of the lake), where you'll see awesome old-time car on the way!