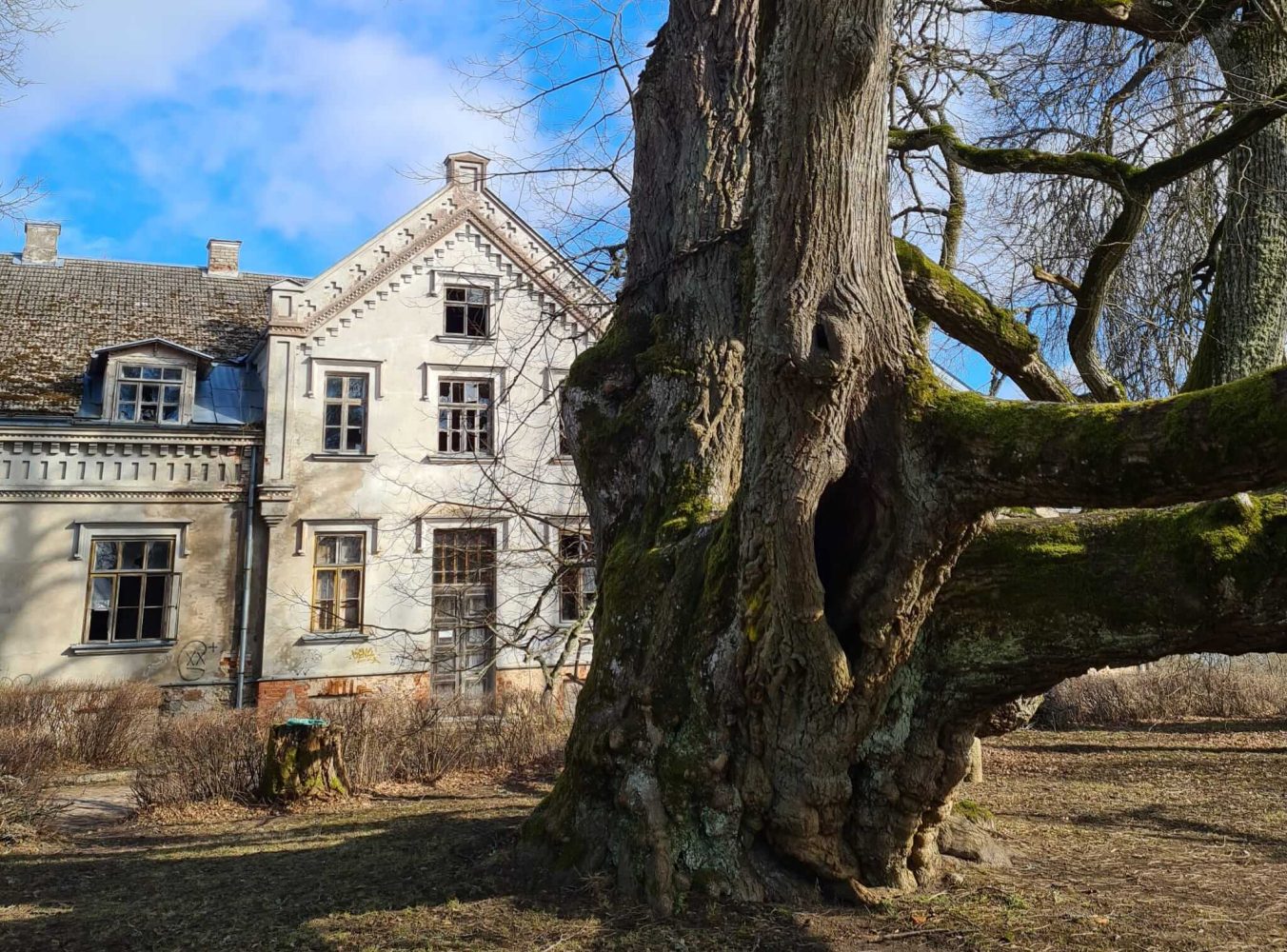 What awaits you?
This time, a relatively easy route awaits you, almost in the footsteps of Latvian writer Krisjanis Valdemars. You will see several cultural and historical monuments, the largest linden tree in the Baltics and walk through the expanses of Kurzeme. Most likely, you haven't been to Valdemarpils for a long time, so these are good reasons to go. 
Be careful! At the end of the route, you may encounter countryside dogs, so be careful and cautious. 
Route description
This certainly is not the most popular tourist region of Latvia, because it is far from Riga, but you will see many interesting objects along the route: 
You will start the hike in Valdemarpils near the Lutheran church.

Next, go to the Orthodox church and later to the Dupurkalns outdoor stage.
After that, you will see the largest in diameter linden tree in the Baltics and next to it the Sasmaka manor.
Further on, country roads will take you past various historical buildings – Arlava manor, Popervale school and Lubezere school. They are currently privately inhabited and can be viewed only from outside.
You will arrive in Lubezere at the manor of the baron times, where you can have lunch in the manor park by the lake.
Go further and you will be able to see Popervale manor in distance and the ruins of the old pub.
After that, you can take a rest break in Arlava near the church and then go past the old doctorate in the direction of Valdemarpils.
Beware of countryside dogs!
At the end of the hike, you will see the monument of Krisjanis Valdemars and the old Valdemarpils synagogue building.