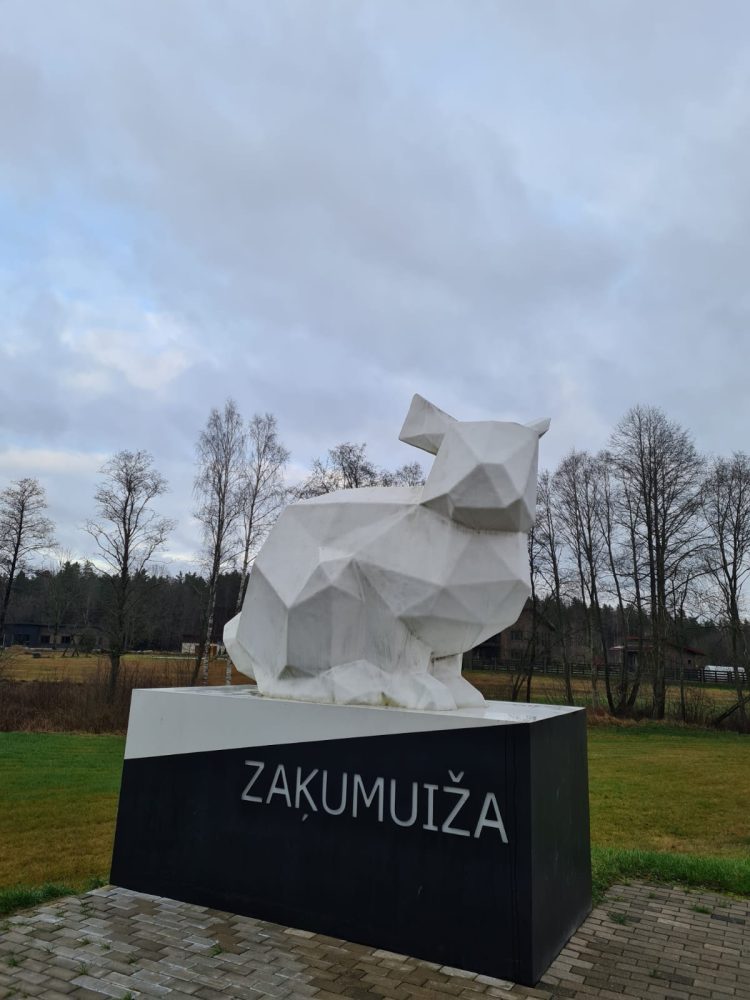 What awaits you?
A hike in nearby Riga if you don't want to go far. You will start at the Zaku manor and it will lead you to Nagelmuiza, on the way you will get close to the Jugla river for several times. Although there are not any impressive sights here, it is still good to get to know the nearby Riga area and life there. 
This time you won't need to take anything with you – only some tea and snacks.
Route description
This hike will take you through one of the nearby areas of Riga – Zakumuiza. Zakumuiza is a bit far from the main roads, so you don't often pass through here. That is why it is interesting to go there to stretch your legs and get to know the villages nearby of Riga one by one. 
You will start your walk at Zakumuiza school, the manor and the nature trail.

If you want, you can also take Frisbee with you, because there is a disc golf field on the nature trail.
If you go along the nature trail, you will reach the Jugla river.
Further, over the pedestrian bridge, you will go along dirt and forest roads through populated and less populated areas towards Nagelmuiza.
There you will see an old linden tree park and a giant oak.
This is also where your road back begins, going along the Jugla river you will return to Zaki, where you will be greeted by the Hare sculpture and the Zakumuiza itself.
An easy route, mostly on larger and smaller dirt roads.