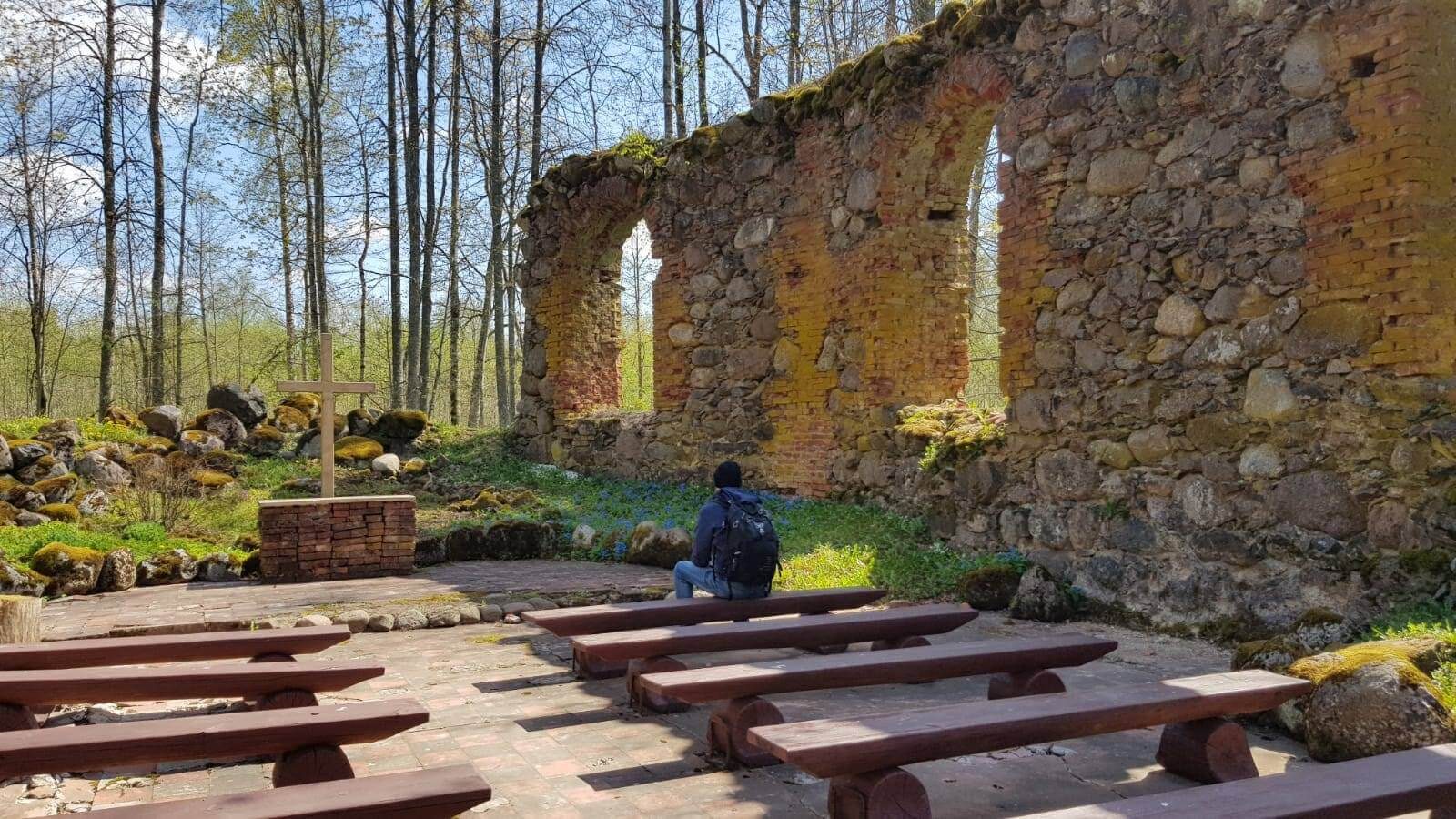 What awaits you?
A flat walk along the former territory of the Zvarde army teritory. Zvarde seems to be one of the least populated areas in Latvia, so the opportunity to meet and observe various birds, animals during this hike is part of the adventure. Top it off with old, bombed churches and a great adventure for a day is ready. 
Route description
Zvarde forests and nature reserve is probably one of the least populated areas in Latvia. The number of hunter towers alone is proof of that. This time you'll hunt only with your eyes – you will see a lot of animals and birds, less people. 
Get ready for a day walk, this time fewer points of interest, but I want to show you a lesser-known region. A good part of the walk is on gravel roads. Cars will be rarely met here.

You can start at the official LVM recreation area. I'll say right away – it's not a very cool place, so you can plan your meal breaks elsewhere.
Next, go to the bombed Ritelu cemeteries.
You can try to spot an animal in the nearby pits.
Further on to the observation tower and the ruins of Veczvarde buildings.
Then the ruins of the Zvarde church, which will make you think "did the church really need to be used as a training target for airplanes just for fun?"
After that through the woods (here you can also find some sunny place for a food break), then past the spooky Sila graves.
After a possibly surprising meeting with a wild boar (or a hunter), you will get lost through the near Kerklini cemeteries.
Next, go to the ruins of the Kerklini church (again the same thought about "did you really need to bombard the church?").
You can try to see a moose or a fox at the Arisi quarry (it seems that they like to spend their time in the quarry "pit").
Back to the starting point.